How We Met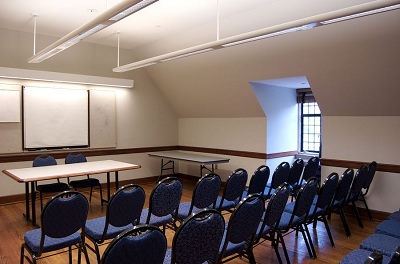 It all started in this room.
This is the Griski Meeting Room in Houston Hall at the University of Pennsylvania, and it's the room where Corey and Kristine met their sophomore year of college in 2004.
The prior year, Kristine was involved in House Council at Harrison College House and as a result became involved in the Residential Advisory Board, a student group dedicated to improving the on-campus College House experience. Troy Majnerick was the advisor.
Meanwhile Corey was involved as a student coordinator for New Student Orientation, which was also run by Troy, and he encouraged Corey to become involved in the Residential Advisory Board.
Corey and Kristine became friends and continued to be involved in some of the same student groups. Then, the year after they graduated in 2007, they both worked together for the summer as student coordinators for the New Student Orientation program. Their friendship grew even stronger and they hung out together for most of that summer and beyond, which included a summer softball league, weekly dinner and movie screenings with friends, a New Year's trip to Las Vegas, a Super Bowl watching party, and a ski trip to the Poconos with friends.
Finally, Corey and Kristine realized what their friends had been seeing for months, and they started dating in March of 2008.
They want to thank Troy for indirectly setting them up, even though they started dating three and a half years after they met.
Looking through old photos, Corey found some of the two of them from their time in college prior to them dating.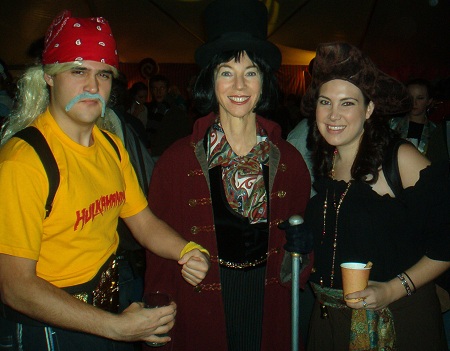 Corey and Kristine (with Penn President Amy Gutmann) at the President's annual Halloween Party in 2005.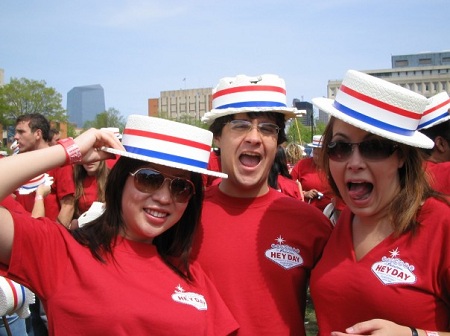 Corey and Kristine (and friend Leeann) during Hey Day 2006.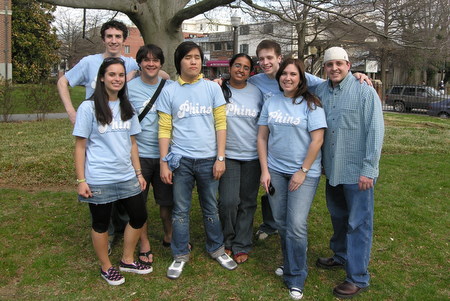 Corey and Kristine at the NODA conference at Virginia Tech in 2007.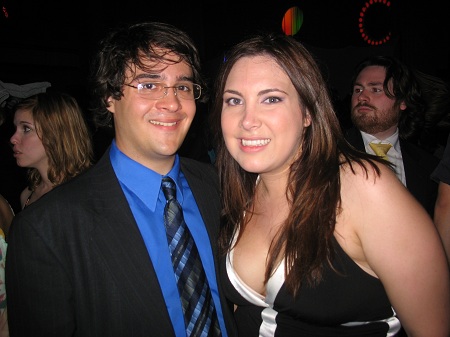 Corey and Kristine in 2007 at the Senior Class Formal.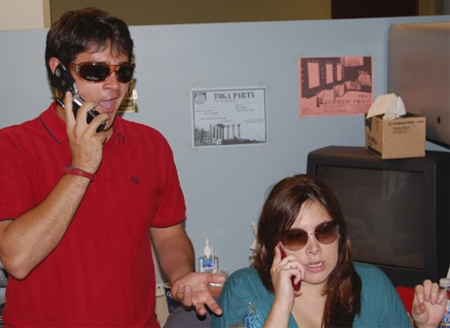 Corey and Kristine hard at work in the NSO Cubicle.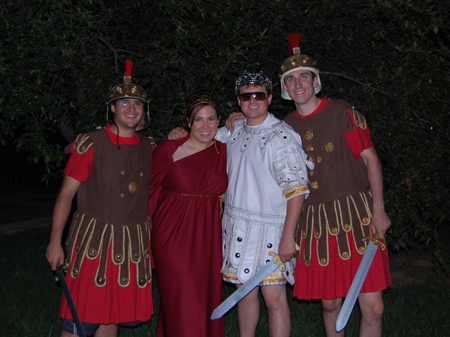 Corey and Kristine with the the other Gladiators.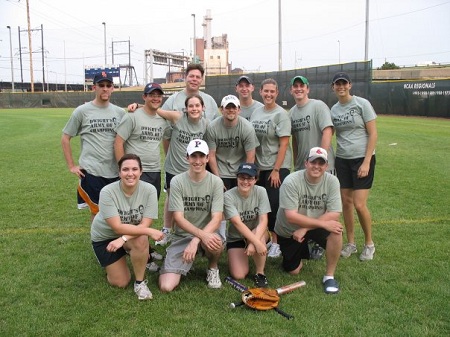 Corey and Kristine playing summer softball for 'Dwight's Army of Champions' in 2007.